See on Scoop.it – No Nukes Activists Under Attack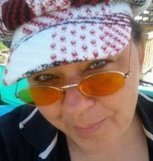 Please donate to this event if you CAN!!!
by Christine Dillon Strickland on Thursday, July 5, 2012 at 4:34pm ·
It is a necessary thing, if we are to win this war to eradicate nuclear, that we are going to, at times, need FUNDS. This cannot be helped. If we ALL band together, and assist, we can spread out the pain of giving, and still accomplish miracles. One after the other, we have to help one another, even if in very minute amounts, and then when the days arrive when WE might need help with our own particular event, those we have helped will help us back. This way we establish a strong sytem of support between us ALL. Even ONE DOLLAR donations from the many will help accomplish the goals. If we all help one another, then we CAN overcome this industry. The event listed below is seeking donations, of any denomination, from as many as can help. Broadening our reach is necessary, and education is JOB ONE. We MUST come together, and this a good place to start.
The address for mailing donations is as follows,
Committee for Future Generations
Survival Celebration Camp
Box 155, Beauval, Saskatchewan, Canada
S0M 0G0
Below is the document concerning the event that I copied from First Nations Say NO to Nuclear Development- Saskatchewan Region, so you can inform yourself readily concerning the event.
SURVIVAL CELEBRATION CAMP, SUSTAINABLE EARTH!August 2012
By Sadi Broncho in First Nations say NO to Nuclear Development – Saskatchewan Region · Edit Doc
Marius Paul
SURVIVAL CELEBRATION CAMP, SUSTAINABLE EARTH!
I talked to an elder to inquire about their idea of a survival camp against nuclear wastes in Northern Saskatchewan. August will be the month to do this. We are thinking of South Bay, on the beautiful Ile a La Crosse Lake. It has all the necessary facilities , and buildings. Not to mention – beaches! I am sending out invitations to anyone and all to be part of this special event. Dates will be announced on a poster I am working on right now, and will be posted. Tech-geek I ain't, but. I will get it to you. Musicians, alternate energy technicians, engineers, scientists, doctors, and lawyers , are all welcome. Artists, carvers, dancers, story-tellers, clowns, jokers, and human beings with a profound sense of being one with this magical EARTH are welcome!
Many other matters will be brought to the fore in the next few weeks as we begin the trek of our lives again, only this one will strike a harmonious chord in the spirit of human beings of the world. CAMPERS, CAMPERS! AT SOUTH BAY!
BRING YOUR OWN FOOD! CAMPING GEAR ! MUSICAL INSTRUMENTS! LOVE FOR THE EARTH!
Directions: The highway past the Beauval forks, heading NW towards Lac Ile- a- la Crosse, like a mere 20 kms along that stretch. There should be a camp site sign on whatever maps you're using. South Bay area and beach is a right turn towards the Ile a la Crosse Lake, like 4 kms.
http://travelingluck.com/North+America/Canada/Saskatchewan/_6024936_Lac+%C3%8Ele-%C3%A0-la-Crosse+%28South+Bay%29+Recreation+Site.html
http://www.facebook.com/photo.php?fbid=259400997498538&set=a.259400770831894.47641.100002859201003&type=1&ref=nf
See on www.facebook.com